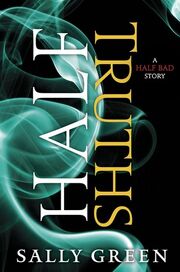 Half Truths is a side novella in the Half Life trilogy by Sally Green.
Synopsis
Edit
Half Truths follows Gabriel's story from the time he arrives Switzerland, seeking help in recovering his magical powers from the conniving Black Witch Mercury, and goes up until the moment when he first meets Nathan and their paths become forever intertwined.
Ad blocker interference detected!
Wikia is a free-to-use site that makes money from advertising. We have a modified experience for viewers using ad blockers

Wikia is not accessible if you've made further modifications. Remove the custom ad blocker rule(s) and the page will load as expected.